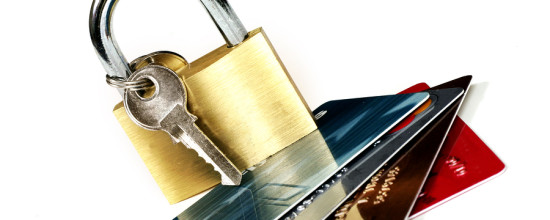 You will agree with me that a low credit score is an indictment of sorts on your personality, responsibility not to mention a liability to you as a person. Being seen as unfit to be advanced any kind of credit is something that rubs off the wrong way to many. We all want to be seen as responsible people who can manage credit and have a stellar report. However, this is not always the case as sometimes, due to a combination of factors, we find ourselves with a low credit score. If you have no credit history to write home about and you feel as if this might affect your future endeavors to get credit, it's about time you pondered on how to improve your credit score from scratch. But how can you go about it? Here are ways in which you can improve your credit score using secured loans.
A number of commercial banks and credit unions are open to providing you a secured loan using your own savings as security or collateral. You simply need to deposit some cash in your savings account and request for a loan for an amount equal to or less to the amount you deposited in the savings account. The risk is very small to the banks as you won't have any access to the money in the safe deposit account until you have completely repaid your loan. Timely repayments of the loan without any defaults will serve to improve your credit rating/score and put you in a better position to get credit when you want it in future.
If you seeking to improve your credit score, credit builder loans provide you with a perfect opportunity to do so. Essentially, you simply take a loan but the amount you are advanced by the bank remains in a certificate of deposit or savings account. That money you have been advanced cannot be touched or used by you until you have cleared your loans. Once that is achieved, you are free to use your money however you want it or move it elsewhere if you so wish.
Boosting your credit rating can also be done by using your personal property to secure a loan from a financial institution. If you own land or a home, you can take a loan and use it as collateral. Again, the idea is to boost or jumpstart your credit score by ensuring you make timely repayments without failure.
Check with your bank or credit union before borrowing
Your secured loan will have no impact on your credit score if it's not reported to the relevant credit bureau. As such, before you borrow, it's important that you check if the financial institution you are dealing with reports secured loans to credit bureaus. Luckily, most of the financial institutions report secured loans to credit bureaus which essentially mean it will appear in your credit report. However, remember to make timely payments as that is what counts in the long run.
Whether you are seeking to boost your current score or seeking to jumpstart your credit score, the above ways can work in your favor provided that you are committed to repaying your loan on time. They give you an idea of the proven ways that can repair your credit report or simply jumpstart it if you dint have one to talk about. It's always important to consult experts or read important information on credit report, credit scores and even money advice at https://www.moneyadviceservice.org.uk/en  You will be privy to information that will help you make informed financial decisions.